Canon EOS 77D + Sigma 17-70 F2.8-4 DC Macro OS HSM Contemporary | 2 Years Warranty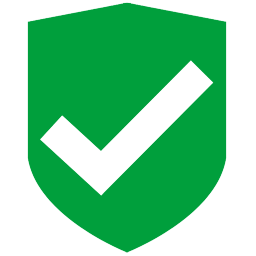 100% Brand New Product. 2 years warranty in Europe
Final price. Nothing to pay on delivery.
Tracked and secured delivery within 6/15 working days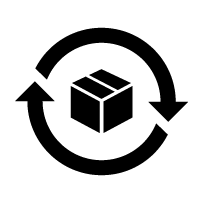 14 days to change your mind
Canon EOS 77D
Comprising a versatile feature-set for both still photography and video recording, the EOS 77D DSLR from Canon blends advanced imaging capabilities with an intuitive design.
Revolving around a 24.2MP APS-C CMOS sensor and DIGIC 7 image processor, images can be recorded using a broad native sensitivity range of ISO 100-25600, to suit shooting in a variety of lighting conditions, and a continuous shooting rate of 6 fps benefits working with moving subjects. The sensor's design also facilitates Dual Pixel CMOS AF, which uses phase-detection autofocus for quick, accurate, and smooth performance to suit both video shooting and stills use in live view. Alternatively, a 45-point all cross-type phase-detect AF system is also featured for shooting stills using the optical pentamirror viewfinder.
In regard to the physical design, a large 3.0" 1.04m-dot touchscreen LCD is featured for easy settings and playback control and live view monitoring, and it uses a vari-angle design to permit easier viewing from high and low working angles. A top LCD screen is also incorporated into the design for quickly recognizing your shooting settings, and a rear Quick Control dial affords more intuitive settings navigation. Additionally, built-in Wi-Fi with NFC is available for quick and convenient pairing with a smartphone or tablet for wireless image sharing, and Bluetooth is also featured for image sharing to and remote camera control from a mobile device.
24.2MP APS-C CMOS Sensor and DIGIC 7 Image Processor

Both a 24.2MP APS-C CMOS sensor and DIGIC 7 image processor are used to deliver high sensitivity and fast camera performance to suit both stills and video applications. A flexible native ISO 100-25600 range, which can be extended to ISO 51200, suits working in a variety of lighting conditions, and the processing capabilities minimize noise for notable clarity. The processor also contributes to a fast 6 fps continuous shooting rate for photographing fast-moving subjects.
45-Point All Cross-Type AF and Dual Pixel CMOS AF Systems

Benefitting stills shooting with the optical viewfinder, a wide-area 45-point all cross-type phase-detection autofocus system provides quick and precise focusing in difficult lighting conditions. The cross-type design of the sensors affords greater accuracy in low-contrast and mixed lighting conditions, and the broad coverage of the 45 sensors is ideal for tracking and maintaining focus on moving subjects.

When recording video or shooting in live view, a Dual Pixel CMOS AF system is employed that offers smooth and fast focusing performance in a similar manner to how a camcorder acquires focus. This system integrates two separate photodiodes within each pixel to provide a broad and dense network of phase-detection gathering elements across a majority of the image sensor to reduce focus hunting for faster, more direct control of focus placement. When working with still imagery, this focusing system works to acquire focus quickly and accurately, making it ideally suited to shooting and tracking moving subjects so that critical focus is attained with each shot. When shooting video, a Movie Servo AF mode offers smooth and natural focusing when changing from different subjects or different distances within the scene, as well as the ability to specify tracking sensitivity, AF speed, and Face Tracking priority. Benefited by the Touch AF system, rack focus is possible simply by touching elements within the scene on the touchscreen in order to change focus in an intuitive manner. Subject tracking in movies is also heightened due to the Dual Pixel CMOS AF system's ability to recognize subjects and maintain focus when working within changing or cluttered scenery.
Full HD 1080p Video Recording

In addition to stills recording, the 77D also supports Full HD 1080p video recording at up to 60 fps in the MP4 format with IPB compression, or 30 fps in the MOV format with ALL-I compression when making in-camera time-lapse movies. Video recording is benefitted by the inclusion of Dual Pixel CMOS AF and the Movie Servo AF focusing functions, as well as the touchscreen design of the LCD monitor for intuitive control. Movie Electronic IS is also featured to minimize the appearance of camera shake across five axes for smoother, steadier recording when shooting handheld. Additionally, an external microphone jack is incorporated in the body design for greater control over your recorded sound.

Unique to most video recording systems, the 77D also features an HDR Movie mode that can be used to achieve greater highlight and shadow detail when recording in high contrast scenarios. This mode captures two HD frames at different exposures, one normal and one underexposed, in short succession at up to 60 fps and then composites them during playback at 30 fps to create a movie with a longer-appearing dynamic range.
Body Design and Built-In Wi-Fi

Large 3.0" 1.04m-dot touchscreen LCD provides an intuitive method for controlling focusing points, navigating menus, and reviewing imagery. This screen also features a vari-angle design to better enable working from high and low angles.
Optical pentamirror viewfinder serves a clear means for eye-level shooting.
Top LCD screen allows you to quickly recognize and adjust shooting settings.
Rear Quick Control dial can be used to adjust camera settings in a more intuitive and direct manner.
Built-in Wi-Fi with NFC allows for easy wireless sharing of both photos and movies to a linked mobile device.
Bluetooth permits linking a smartphone or tablet for quick image sharing between devices as well as remote control capabilities.
Included LP-E17 rechargeable lithium-ion battery provides approximately 820 shots per charge.
Sigma 17-70 F2.8-4 DC Macro OS HSM Contemporary
With a focal range that covers all your everyday needs along with macro functionality, this large aperture APS-C zoom lens combines superior performance with a conveniently compact form
With its wide zoom range, this lens has a focal range equivalent to 25.5-105mm on a 35mm lens. Thanks to Sigma's latest technologies, it's exceptionally lightweight and 30% more compact by volume than previous lenses of its type. Its low F-number equips photographers to shoot subjects at extremely close range, making this the perfect lens for travel, family photos, artistic compositions, and many other uses. It's a compact lens ideal for everyday use, offering uncompromising optical performance, functionality, quality, and elegance.

Contemporary line can handle all sorts of photo opportunities
Sigma is organizing all its interchangeable lenses into three product lines; Contemporary, Art and Sports. Featuring the very latest technology, and combining optical performance with compactness, the Contemporary line covers a wide range of needs. Incorporating the very latest technology in these lenses, Sigma has solved the difficult problem of keeping size and weight low without compromising optical performance. The SIGMA 17-70mm F2.8-4 DC MACRO OS HSM is the first product from the Contemporary line. Featuring a wide zoom range, the lens has a focal range equivalent to 25.5-105mm on a 35mm lens.

Excellent for macro photography
This lens' minimum focusing distance is 22cm and the maximum magnification ratio is 1:2.8. At 70mm, the working distance becomes 5.52cm. When it comes to telephoto, it can shoot pictures with a similar sensation to a macro lens. Also, without the need to change the lens, it enables photographers to take a close up pictures of subjects such as jewelry and flowers. In order to secure a clear field of view, the design of this lens is very thorough, even down to the precise position of the engraved letters on the lens.

30% Smaller Than Conventional Models
For a which is used lens used in everyday situations, the small size makes a big difference. By incorporating a smaller OS unit and optimizing the structure and power distribution of optical elements, the lens barrel has now become more compact. In order to ensure high accuracy of the product, the new compound material TSC (Thermally Stable Composite), which has high affinity to metal parts, is introduced for the lens barrel. It results in better durability of the parts and smaller zoom rings and scale rings. The dimension of this lens is 30% smaller than our conventional models.

Superior Image Quality Throughout The Entire Zoom Range
This lens incorporates 2 FLD ("F" Low Dispersion) glass elements, which have performance equal to fluorite, 1 SLD (Special Low Dispersion) glass element and 3 aspherical glass lenses including double sided aspherical lens. By optimizing the power alignment of the lens, both chromatic aberration of magnification and axial chromatic aberration have been corrected. From infinity to macro, it achieves superior image quality through entire zoom range. This lens offers extraordinary expressive power and is capable of surpassing the requirement of the rigorous checking process of our new MTF measuring system "A1".

Large maximum aperture of F2.8
The aperture value is F2.8 at the wide end (17mm), and is F4 at the telephoto end (70mm). The bright viewfinder aids focusing and composition of images. The fast apertures also offer useful functions such as fast shutter speeds to prevent an object from being blurred and ensuring a smooth bokeh in the background.

Optical Stabilizer
Sigma's own unique OS (Optical Stabilizer) function is incorporated. It offers effective correction of approximately 4 stops, which makes it possible to compensate for camera shake even in macro range photography where a small blur can be easily identified.

*1. The closer the lens is to the object, the less effective the OS function is.
*2. For Sony and Pentax, OS function is not incorporated.

Flare and ghosting conscious design
In order to achieve high rendering on this flagship lens, flare and ghosting were thoroughly measured from an early stage to establish an optical design which is resistant to strong incident light such as backlight. The Super Multi-Layer Coating reduces flare and ghosting and provides sharp and high contrast images even in backlit conditions.

Incorporating Rounded Diaphragm
The 7 blade-rounded diaphragm creates an attractive blur to the out-of-focus areas of the image.

Brass made bayonet mount
This lens incorporates brass made bayonet mount which has both high accuracy and solidity, same as the mount for camera body. The special treatment to reinforce the strength is applied on the surface to make it a high quality lens that is resistant for long-term use.

Ease of use
The new product lines incorporate rubber for the attachment part of the provided lens hood. For better usability, the design of the lens cap and AF / MF changeover switch has been improved.

Newly developed "USB DOCK" exclusively for new product lines
Based on these new lines, we have developed special software (SIGMA Optimization Pro) that can update the lens firmware and adjust parameters such as focus.

Evaluation with Sigma's own MTF measuring system "A1"

We used to measure lens performance with MTF measuring system using conventional sensors. However, we fve now developed our own proprietary MTF (modulation transfer function) measuring system (A1) using 46-megapixel Foveon direct image sensors. Even previously undetectable high-frequency details are now within the scope of our quality control inspections.

The SIGMA 17-70mm F2.8-4 DC MACRO OS HSM will all be checked using this "A1" before they are shipped.

"Made in Japan"
All Sigma's manufacturing - right down to molds and parts - is carried out under an integrated production system, entirely in Japan. We are now one of the very few manufacturers whose products are solely "made in Japan". We like to think our products are somehow imbued with the essence of our homeland, blessed as it is with clean air and water, and focused, hard-working people. We pride ourselves on the authentic quality of Sigma products, born of a marriage between highly attuned expertise and intelligent, advanced technology. Our sophisticated products have satisfied professionals and lovers of photography all over the world, because our manufacturing is based on genuine craftsmanship, underpinned by the passion and pride of our experts.


Optimized for cameras with APS-C sensor
Customizable via the new SIGMA DOCK USB cradle exclusive
Focal covering many needs
Stabilized digital SLR Sigma, Canon and Nikon Zoom