chevron_left chevron_right
Canon EOS 77D + Tamron SP AF 17-50 f/2.8 XR Di II LD | 2 Years Warranty
star
4.5
Reviews average rate out of 5
library_books
33
Reviews number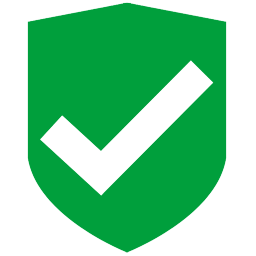 100% Brand New Product. 2 years warranty in Europe
Final price. Nothing to pay on delivery.
Tracked and secured delivery within 6/15 working days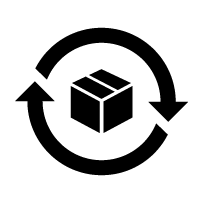 14 days to change your mind
Canon EOS 77D
Comprising a versatile feature-set for both still photography and video recording, the EOS 77D DSLR from Canon blends advanced imaging capabilities with an intuitive design.
Revolving around a 24.2MP APS-C CMOS sensor and DIGIC 7 image processor, images can be recorded using a broad native sensitivity range of ISO 100-25600, to suit shooting in a variety of lighting conditions, and a continuous shooting rate of 6 fps benefits working with moving subjects. The sensor's design also facilitates Dual Pixel CMOS AF, which uses phase-detection autofocus for quick, accurate, and smooth performance to suit both video shooting and stills use in live view. Alternatively, a 45-point all cross-type phase-detect AF system is also featured for shooting stills using the optical pentamirror viewfinder.
In regard to the physical design, a large 3.0" 1.04m-dot touchscreen LCD is featured for easy settings and playback control and live view monitoring, and it uses a vari-angle design to permit easier viewing from high and low working angles. A top LCD screen is also incorporated into the design for quickly recognizing your shooting settings, and a rear Quick Control dial affords more intuitive settings navigation. Additionally, built-in Wi-Fi with NFC is available for quick and convenient pairing with a smartphone or tablet for wireless image sharing, and Bluetooth is also featured for image sharing to and remote camera control from a mobile device.
24.2MP APS-C CMOS Sensor and DIGIC 7 Image Processor

Both a 24.2MP APS-C CMOS sensor and DIGIC 7 image processor are used to deliver high sensitivity and fast camera performance to suit both stills and video applications. A flexible native ISO 100-25600 range, which can be extended to ISO 51200, suits working in a variety of lighting conditions, and the processing capabilities minimize noise for notable clarity. The processor also contributes to a fast 6 fps continuous shooting rate for photographing fast-moving subjects.
45-Point All Cross-Type AF and Dual Pixel CMOS AF Systems

Benefitting stills shooting with the optical viewfinder, a wide-area 45-point all cross-type phase-detection autofocus system provides quick and precise focusing in difficult lighting conditions. The cross-type design of the sensors affords greater accuracy in low-contrast and mixed lighting conditions, and the broad coverage of the 45 sensors is ideal for tracking and maintaining focus on moving subjects.

When recording video or shooting in live view, a Dual Pixel CMOS AF system is employed that offers smooth and fast focusing performance in a similar manner to how a camcorder acquires focus. This system integrates two separate photodiodes within each pixel to provide a broad and dense network of phase-detection gathering elements across a majority of the image sensor to reduce focus hunting for faster, more direct control of focus placement. When working with still imagery, this focusing system works to acquire focus quickly and accurately, making it ideally suited to shooting and tracking moving subjects so that critical focus is attained with each shot. When shooting video, a Movie Servo AF mode offers smooth and natural focusing when changing from different subjects or different distances within the scene, as well as the ability to specify tracking sensitivity, AF speed, and Face Tracking priority. Benefited by the Touch AF system, rack focus is possible simply by touching elements within the scene on the touchscreen in order to change focus in an intuitive manner. Subject tracking in movies is also heightened due to the Dual Pixel CMOS AF system's ability to recognize subjects and maintain focus when working within changing or cluttered scenery.
Full HD 1080p Video Recording

In addition to stills recording, the 77D also supports Full HD 1080p video recording at up to 60 fps in the MP4 format with IPB compression, or 30 fps in the MOV format with ALL-I compression when making in-camera time-lapse movies. Video recording is benefitted by the inclusion of Dual Pixel CMOS AF and the Movie Servo AF focusing functions, as well as the touchscreen design of the LCD monitor for intuitive control. Movie Electronic IS is also featured to minimize the appearance of camera shake across five axes for smoother, steadier recording when shooting handheld. Additionally, an external microphone jack is incorporated in the body design for greater control over your recorded sound.

Unique to most video recording systems, the 77D also features an HDR Movie mode that can be used to achieve greater highlight and shadow detail when recording in high contrast scenarios. This mode captures two HD frames at different exposures, one normal and one underexposed, in short succession at up to 60 fps and then composites them during playback at 30 fps to create a movie with a longer-appearing dynamic range.
Body Design and Built-In Wi-Fi

Large 3.0" 1.04m-dot touchscreen LCD provides an intuitive method for controlling focusing points, navigating menus, and reviewing imagery. This screen also features a vari-angle design to better enable working from high and low angles.
Optical pentamirror viewfinder serves a clear means for eye-level shooting.
Top LCD screen allows you to quickly recognize and adjust shooting settings.
Rear Quick Control dial can be used to adjust camera settings in a more intuitive and direct manner.
Built-in Wi-Fi with NFC allows for easy wireless sharing of both photos and movies to a linked mobile device.
Bluetooth permits linking a smartphone or tablet for quick image sharing between devices as well as remote control capabilities.
Included LP-E17 rechargeable lithium-ion battery provides approximately 820 shots per charge.
Tamron SP AF 17-50 f/2.8 XR Di II LD
Lightweight. Fast. Super Performance
This 17-50mm is an extremely high-quality standard zoom with a high luminosity of 2.8 over the entire focal length range. It belongs to the Super performance ( SP) class of Tamron lenses distinguished by ultra high optical and mechanical quality. The high luminosity that this lens offers is ideal for low-light conditions and professional image composition. The result is images with smooth, even bokeh (background blur), where the subject is virtually released from the background. Apart from the unlimited possibilities that this lens has to offer, it is the quality of your images that stand in the focus.
The world´s shortest minimum focus distance of only 27 cm was achieved, by using 3 XR glass elements (Extra Refractive) in the front group coupled with a new mechanical design, whilst at the same time keeping the construction compact. The maximum magnification ratio of 1:4,5 and a weight of mere 430 g are also a worldwide top*. Image defects are kept at an absolute minimum through the application of aspherical elements and LD (Low dispersion) glass as well as a special coating of internal glass surfaces (Internal Surface Coating). The result is high-quality extremely sharp and excellent images.

*based on lenses of the same class and F/2,8

Please note that Di II lenses are made for the exclusive use on digital SLR cameras with image sensors smaller than 24mm x 16mm. Di II lenses cannot be used together with a full format or 35mm SLR camera, as their image sensors are not able to cover the entire area of full format resulting in dark corners of the (i.e. vignetting becomes noticeable).

Please note: The 17-50mm became available with a built-in motor for the Nikon D40, D40X and D60 (Model A16NII) from March 2008. The A16N model which had been available up until March 2008 is only compatible with the D40/D40X/D60 in the MF mode due to the fact it doesn´t have a built-in motor.

Features and Functions
Delivering leading-edge image quality
The optical design of this lens uses a high-performance XLD (Extra Low Dispersion) element, which is manufactured out of a special glass with an extremely low refractive index. The refractive index describes the ability of the lens to split a light beam into its spectral colours. The dispersive properties are even lower than standard LD lenses and are at a level similar to fluorite. The XLD lens in combination with the LD element delivers the highest contrast and brilliance. This effectively prevents the problem of chromatic aberration in telephoto photography and delivers a high level of sharpness even in the peripheral regions. The result is a lens that effectively compensates for axial chromatic aberration and magnification aberration throughout the entire zoom range and guarantees the highest resolution and brilliance for your pictures.

Additional product features

Super Performance
Tamron's Super Performance series delivers a range of lenses that meet the highest standards.
XR (Extra Refractive Index) Glass
A special glass with a particularly high refractive index for greater performance and a compact lens design.
ASL
Hybrid aspherical elements ensure unique image quality and compactness.
LD (Low Dispersion)
Lens element for greater image sharpness and the correction of chromatic aberration.
Internal-Focusing (IF)-System
The extension length of the lens does not change during focussing and the close focussing distance is significantly reduced across the entire focusing range.
Zoom Lock (ZL) Mechanism
Protects against undesired extension of the lens barrel.