Canon EOS 800D + Sigma 17-70 mm f/2,8-4 DC Macro OS HSM Cont. + 70-300 mm f/4-5,6 DG APO Macro + Bag + SD 4Go | 2 Years Warranty
star
4.64
Reviews average rate out of 5
library_books
12
Reviews number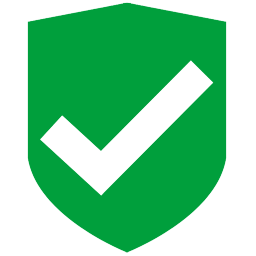 100% Brand New Product. 2 years warranty in Europe
Final price. Nothing to pay on delivery.
Tracked and secured delivery within 6/15 working days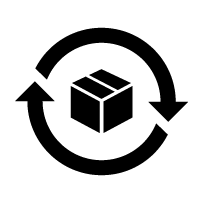 14 days to change your mind
Canon EOS 800D
The Canon EOS 800D is the perfect camera to get you started in either DSLR photography or video. The 800D camera is equipped with several features including a swivelling 3-inch Vari-angle Touch Screen, and a helping guide mode, all to make operation as enjoyable and informative as possible.

Image quality is fantastic thanks to a high-end 24.2 megapixel APS-C sensor, the same sensor as found in the higher end 80D and 77D. The sensor is capable of making the most of available light thanks to a very generous light sensitivity range starting from ISO 100, to all the way up to an extended light sensitivity of ISO 51200. Sharing your memories is easy thanks to built-in Wi-Fi, Bluetooth, and NFC. Simply pair a device and select the media you wish to share.

This kit includes a 18-55mm lens with image stabilisation, giving you basic reach to get you started into the world of DSLR photography.
Canon EOS 800D DSLR Camera Features:
Easy to use and informative - Smart Auto & Guided Interface
No matter if you want to shoot full auto or experiment in manual modes, the Canon 800D camera makes it easy for you. In Smart Auto mode, the camera will automatically choose the exposure settings based on the subject that you are shooting, simply frame your shot and take the picture, the camera will do all the heavy thinking.

If you feel a little more adventurous, a guided a new DSLR's guided interface will help you learn subjects as shutter speed, ISO, and aperture as you shoot. With easy-to-understand displays, the images on-screen will guide you on the different shooting effects.
24.2MP APS-C CMOS Sensor
The Canon 800D incorporates a high-tech 24.2MP APS-C CMOS sensor capable of capturing even the finest of details. The sensor is capable of capturing crystal clear images with accurate colours and low levels of noise. The large megapixel count also enables ample cropping.
DIGIC 7 image processor
The EOS 800D incorporates Canon's latest DIGIC 7 image processor. The processor actively reduces noise, corrects colours and lens anomalies, and provides enough processing power to the body to shoot Full HD at 50p or continuous shooting at up 6fps.
ISO 100-51200
The sensor and DIGIC 7 processor provides the 800D with an excellent standard light sensitivity range of ISO 100-25600 and an extended ISO of 51200. The wide ISO range and fast Canon lenses available will enable users to confidently shoot flash and or tripod free in almost any lighting condition.
Full HD 1080p Video Recording at 50 FPS
The Canon EOS 800D can record Full HD video internally at up to 50 frames per second in a high-quality high bitrate mp4 format, or in MOV format with AlI-I compression at up to 30 fps. Videographers can also capture professional quality sound thanks to a microphone input.
45-Point All Cross-Type autofocus
The camera features a new high-performance, flexible 45-point all cross-type AF system. When used with a compatible lens, each focus point is a f/5.6 cross-type, which ensures the camera can lock on to both horizontal and vertical detail quickly and precisely. The technology delivers accurate, fast autofocus and tracking over a wide area and across a range of subjects. Designed to shoot in a range of lighting conditions, with a variety of lens and extender combinations, the AF system is sensitive down to -3EV (moonlight ). It contains 27 f/8 compatible AF points (9 f/8 cross-type) and one extra sensitive f/2.8 and f/5.6 dual cross-type point in the centre.
Dual Pixel CMOS Autofocus
The 800D features Dual Pixel CMOS AF that is enhanced thanks to the improved sensor performance and revised AF algorithms in the camera. When shooting or recording in live view, the Dual Pixel CMOS AF system integrates two separate photodiodes within each pixel to provide a dense array of phase-detect points across the image sensor for fast and accurate focus. Dual Pixel CMOS AF is now also possible with all EF and EF-S lenses and can be used in combination with continuous shooting during Live View.
5-axis electronic video image stabilisation
5-axis Movie Electronic IS helps to minimise video shake and blur in the horizontal, vertical, and rotational planes, even when recording Full HD videos. This effectively reduces most unwanted high-frequency movements that would have spoiled your video.
Pop-up flash with Integrated Speedlite Transmitter
The 800D incorporates a pop-up flash for decent light fill. The pop-up flash features an integrated Speedlite Transmitter that will enable you to trigger other supported off-camera Speedlite's/flashguns, giving you more creative freedom.
Swivel & Tilt 3 inch touchscreen LCD
The Canon EOS 800D features a 3 inch LCD screen with tilt and touch functionality. By swivelling and/or tilting the screen users will easily be able to compose and take pictures/videos from high/low angles as well as move the LCD to a front facing direction. The touch screen functionality will enable easy menu navigation, media playback and focus selection.
Built-In Wi-Fi, NFC, and Bluetooth
Users can connect to the camera's own wireless hotspot or Bluetooth by using either using the supplied EOS Utility software or the downloadable Canon Camera Connect App. When connected user will be able to get a live view, trigger the camera, and effortlessly transfer MP4's and JPEGs.
Other features
Horizontal electronic level
7560-pixel RGB+IR metering sensor for improved tracking and metering
Creative Filters, HDR Effects, in-camera Time lapse movies
Anti-flicker function
6fps continuous shooting
Sigma 17-70 mm f/2,8-4 DC Macro OS HSM Contemporary
Large aperture standard zoom lens designed exclusively for digital SLR cameras and incorporating Sigma's original Optical Stabiliser (OS) function with close up capability.
This standard zoom lens is designed exclusively for digital SLR cameras and incorporates Sigma`s original OS function. This lens covers several angles of view, from wide to telephoto as well as offering a large aperture of F2.8 at the 17mm focal length. It provides a bright image through the viewfinder and enables photographers to easily check focusing and composition. The lens has a minimum focusing distance of 22cm and a maximum magnification ratio of 1:2.7 making it ideal for close-up photography as well as landscape and macro photography. ELD (Extraordinary Low Dispersion) glass and aspherical lenses provide excellent correction for all types of aberrations and high image quality is assured throughout the entire zoom range. Super Multi-Layer Coating reduces flare and ghosting. The incorporation of HSM (Hyper Sonic Motor) ensures quiet and high speed AF.
Features :
Lens Construction: 16 elements in 14 groups
Maximum aperture: F2.8
Closest focusing distance: 22 cm
Firmware update via USB Dock Sigma
Includes lens caps and hood
Filter diameter: 72 mm
Various angles of view
The lens has various angles of view from wide angle to telephoto. It is a versatile lens ideal for several types of photography.
Close-up Photography
The lens has a minimum focusing distance of 22cm and maximum magnification of 1:2.7. It has a 4.7cm working distance between the front of the lens and the subject which is convenient for taking close-up pictures.
Sigma's own unique OS technology
The lens is equipped with Sigma's own unique OS function. This system allows the photographer to use shutter speeds approximately 4 stops slower. For Sony and Pentax mounts, the built-in OS function of this lens can be used even if the camera body is equipped with an anti-shake function. As compensation for camera shake is visible in the view finder, the photographer can easily check for accurate focus and ensure there is no subject movement.
* Sony and Pentax mounts are not incorporated with OS function.
* For Pentax mount, if the camera body does not support HSM, auto focus will not be available.
Large maximum aperture of F2.8 at 17mm focal length
The large aperture provides a bright image through the viewfinder and enables photographers to easily check focusing and composition.
Superior Image quality
An ELD (Extraordinary Low Dispersion) glass element plus one hybrid aspherical lens and two glass mold lenses offer excellent correction for all types of aberrations. High image quality is assured throughout the entire zoom range.
Super Multi-Layer Coating
The Super Multi-Layer Coating reduces flare and ghosting even when the subject is backlit and provides high contrast images.
Quiet and fast AF
An inner focusing system and HSM (Hyper Sonic Motor) ensure quiet and high-speed auto focus.
*AF will not function with Pentax ist* series and K100D DSLR cameras that do not support HSM
Rounded diaphragm
This lens has a rounded 7 blade diaphragm which creates an attractive bokeh.
Inner focusing system
The inner focusing system eliminates front lens rotation, making the lens particularly suitable for using the supplied petal-type hood and circular polarizing filters.
Convenient handling
This lens is equipped with a zoom lock to prevent the lens from creeping due to its own weight, and to offer protection whilst the lens is being carried. A magnification scale is displayed on the lens barrel, ensuring ease of use.
Sigma 70-300mm f4.0-5.6 DG APO Macro
Capable of macro photography and optimised for use with digital SLRs, this lens has a 1:2 maximum close-up magnification at the 300mm focal length. It's the ideal high performance lens for portraits, sports photography, nature photography, and other types of photography that frequently use the telephoto range.
Sigma uses SLD (Special Low Dispersion) glass in this lens for excellent correction of chromatic aberration. This also corrects for fluctuation of aberration due to focusing. The new multi layer lens coating reduces flare and ghosting, a common problem with digital cameras and also creates an optimum colour balance.
The minimum focusing distance is 1.5 m/59 inches at all zoom settings. It also has a switch for changeover to macro photography at focal lengths between 200mm and 300mm with a maximum close-up magnification from 1:2.9 to 1:2. Without changing the distance between camera and subject, you can change the shooting magnification.
Features :
Lens Construction: 14 Elements in 10 Groups
Angle of View: 34.3 - 8.2 degrees
Number of Diaphragm Blades: 9 Blades
Minimum Aperture: F22
Minimum Focusing Distance: 150cm (95cm Macro mode)
Maximum Magnification: 1:4.1 (1:2 Macro mode)
Filter Size: 58mm
Dimensions: 76.6mm X 122mm
Weight: 545g
Lens hood: included
Case (soft): included
Lens caps: included