Canon EOS 800D + Tamron AF 18-270 mm f/3.5-6.3 Di II VC PZD + Bag + SD 4Go | 2 Years Warranty
star
4.84
Reviews average rate out of 5
library_books
35
Reviews number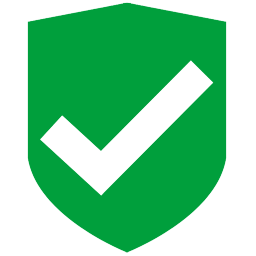 100% Brand New Product. 2 years warranty in Europe
Final price. Nothing to pay on delivery.
Tracked and secured delivery within 6/15 working days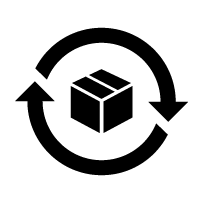 14 days to change your mind
Canon EOS 800D
The Canon EOS 800D is the perfect camera to get you started in either DSLR photography or video. The 800D camera is equipped with several features including a swivelling 3-inch Vari-angle Touch Screen, and a helping guide mode, all to make operation as enjoyable and informative as possible.

Image quality is fantastic thanks to a high-end 24.2 megapixel APS-C sensor, the same sensor as found in the higher end 80D and 77D. The sensor is capable of making the most of available light thanks to a very generous light sensitivity range starting from ISO 100, to all the way up to an extended light sensitivity of ISO 51200. Sharing your memories is easy thanks to built-in Wi-Fi, Bluetooth, and NFC. Simply pair a device and select the media you wish to share.

This kit includes a 18-55mm lens with image stabilisation, giving you basic reach to get you started into the world of DSLR photography.
Canon EOS 800D DSLR Camera Features:
Easy to use and informative - Smart Auto & Guided Interface
No matter if you want to shoot full auto or experiment in manual modes, the Canon 800D camera makes it easy for you. In Smart Auto mode, the camera will automatically choose the exposure settings based on the subject that you are shooting, simply frame your shot and take the picture, the camera will do all the heavy thinking.

If you feel a little more adventurous, a guided a new DSLR's guided interface will help you learn subjects as shutter speed, ISO, and aperture as you shoot. With easy-to-understand displays, the images on-screen will guide you on the different shooting effects.
24.2MP APS-C CMOS Sensor
The Canon 800D incorporates a high-tech 24.2MP APS-C CMOS sensor capable of capturing even the finest of details. The sensor is capable of capturing crystal clear images with accurate colours and low levels of noise. The large megapixel count also enables ample cropping.
DIGIC 7 image processor
The EOS 800D incorporates Canon's latest DIGIC 7 image processor. The processor actively reduces noise, corrects colours and lens anomalies, and provides enough processing power to the body to shoot Full HD at 50p or continuous shooting at up 6fps.
ISO 100-51200
The sensor and DIGIC 7 processor provides the 800D with an excellent standard light sensitivity range of ISO 100-25600 and an extended ISO of 51200. The wide ISO range and fast Canon lenses available will enable users to confidently shoot flash and or tripod free in almost any lighting condition.
Full HD 1080p Video Recording at 50 FPS
The Canon EOS 800D can record Full HD video internally at up to 50 frames per second in a high-quality high bitrate mp4 format, or in MOV format with AlI-I compression at up to 30 fps. Videographers can also capture professional quality sound thanks to a microphone input.
45-Point All Cross-Type autofocus
The camera features a new high-performance, flexible 45-point all cross-type AF system. When used with a compatible lens, each focus point is a f/5.6 cross-type, which ensures the camera can lock on to both horizontal and vertical detail quickly and precisely. The technology delivers accurate, fast autofocus and tracking over a wide area and across a range of subjects. Designed to shoot in a range of lighting conditions, with a variety of lens and extender combinations, the AF system is sensitive down to -3EV (moonlight ). It contains 27 f/8 compatible AF points (9 f/8 cross-type) and one extra sensitive f/2.8 and f/5.6 dual cross-type point in the centre.
Dual Pixel CMOS Autofocus
The 800D features Dual Pixel CMOS AF that is enhanced thanks to the improved sensor performance and revised AF algorithms in the camera. When shooting or recording in live view, the Dual Pixel CMOS AF system integrates two separate photodiodes within each pixel to provide a dense array of phase-detect points across the image sensor for fast and accurate focus. Dual Pixel CMOS AF is now also possible with all EF and EF-S lenses and can be used in combination with continuous shooting during Live View.
5-axis electronic video image stabilisation
5-axis Movie Electronic IS helps to minimise video shake and blur in the horizontal, vertical, and rotational planes, even when recording Full HD videos. This effectively reduces most unwanted high-frequency movements that would have spoiled your video.
Pop-up flash with Integrated Speedlite Transmitter
The 800D incorporates a pop-up flash for decent light fill. The pop-up flash features an integrated Speedlite Transmitter that will enable you to trigger other supported off-camera Speedlite's/flashguns, giving you more creative freedom.
Swivel & Tilt 3 inch touchscreen LCD
The Canon EOS 800D features a 3 inch LCD screen with tilt and touch functionality. By swivelling and/or tilting the screen users will easily be able to compose and take pictures/videos from high/low angles as well as move the LCD to a front facing direction. The touch screen functionality will enable easy menu navigation, media playback and focus selection.
Built-In Wi-Fi, NFC, and Bluetooth
Users can connect to the camera's own wireless hotspot or Bluetooth by using either using the supplied EOS Utility software or the downloadable Canon Camera Connect App. When connected user will be able to get a live view, trigger the camera, and effortlessly transfer MP4's and JPEGs.
Other features
Horizontal electronic level
7560-pixel RGB+IR metering sensor for improved tracking and metering
Creative Filters, HDR Effects, in-camera Time lapse movies
Anti-flicker function
6fps continuous shooting
Tamron AF 18-270mm f/3.5-6.3 Di II PZD
One lens for every moment
Tamron introduces a new mega travel zoom with a focal range of 18-270mm. Tamron still holds the world record in the focal length range for SLR lenses1. The lens features a newly developed piezo ultrasonic motor, which ensures a silent, precise and extraordinary fast autofocus. Furthermore the unique ( VC) vibration technology was improved to allow for a more compact design. The lens convinces with its high level of usability, featuring a focal length range which covers just about every photographic situation. Its compactness and light-weight construction make it the ideal travel companion. The lens not only covers everything from wide-angle for landscape to tele for close-up photography, but also offers light-macro capability at a maximum magnification ratio of 1:3,8 throughout the focal length range, to magnify the small things in life.

1 As per December 3rd, 2010. The Tamron model B003 also has an equivalent focal length range of 18-270mm.
2 The Sony mount is not equipped with the VC image stabilization mechanism, as the body of Sony's digital SLR cameras has a built-in image stabilization function. Consequently, the lens with a Sony mount is referred to as

Megazoom
A lens from the megazoom class allows you to capture a much larger area. Megazooms offer focal lengths from wide angles down to the telephoto range and are thus the lens of choice for most situations. As a result of their high level of flexibility, compact size and low weight, these lenses are particularly suitable for daily use as an all-round lens, as well as for vacations, activities requiring little baggage or for families with children and all their gear in tow.

Features and Functions
PZD
The Tamron Piezo Drive stands out due to its fast autofocus speed, extreme precision and ultra-quiet operating volume.

VC Image Stabilization (Vibration Compensation)
The tried-and-tested Tamron VC Image Stabilizer (Vibration Compensation) ensures this lens delivers sharp and shake-free images. This means that the lens is also perfectly suited for hand-held photos and low-light conditions.

Additional product features
VC (Vibration Compensation)
The VC Image Stabilizer delivers sharp and shake-free images, as well as a smooth viewfinder image.

PZD (Piezo Drive)
The Piezo Drive enables noticeably quick yet at the same time almost silent focussing.

ASL
Hybrid aspherical elements ensure unique image quality and compactness.

LD (Low Dispersion)
Lens element for greater image sharpness and the correction of chromatic aberration.

AD (Anomalous Dispersion)
Special glass for controlling chromatic aberration and improving the overall image performance.

Internal-Focusing (IF)-System
The extension length of the lens does not change during focussing and the close focussing distance is significantly reduced across the entire focusing range.

Zoom Lock (ZL) Mechanism
Protects against undesired extension of the lens barrel.