Canon EOS 5D Mark IV + Tamron SP 24-70 mm f/2.8 DI VC USD | 2 Years Warranty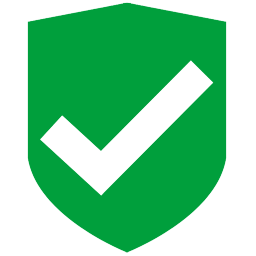 100% Brand New Product. 2 years warranty in Europe
Final price. Nothing to pay on delivery.
Tracked and secured delivery within 6/15 working days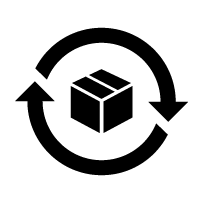 14 days to change your mind
Canon EOS 5D Mark IV
Continuing on in their legacy of powerful workhorse cameras, Canon has released the 5D Mark IV DSLR which is an outstanding still photography option and an able 4K-capable video machine. This multimedia maven offers a newly developed 30.4MP full-frame CMOS sensor paired with the DIGIC 6+ image processor in order to balance fine detail and resolution with low-light performance and sensitivity. It is able to work within a native range of ISO 100-32000, which can then be expanded to an impressive ISO 50-102400, for sharp, low-noise images in a variety of conditions. Along with these improvements to image quality, users will enjoy a performance boost across the board with an enhanced AF system, built-in Wi-Fi, NFC, and GPS, and much more.
In order to deliver detailed images quickly and effectively the 5D Mark IV leverages the power of the DIGIC 6+ image processor, which can handle up to 7 frames per second during continuous shooting. It also uses a 150,000-pixel RGB+IR metering sensor to evaluate the scene and subjects for accurate exposures under a variety of different lighting conditions. An improved 61-point High Density Reticular AF furthers the camera's speed by tracking and locking onto subjects quickly and accurately for tack sharp photos. A new AF area select button is now available as well for near immediate access to this setting.
Video benefits from the addition of Dual Pixel CMOS AF and Movie Servo AF to smoothly rack focus during a shot. Shooters can even make use of the 3.2" 1.62m-dot touchscreen LCD to simply tap to adjust the focus point. Furthermore, now that the camera has DCI 4K (4096 x 2160) video recording at up to 30 fps, users can snag 8.8MP stills from the video for an even faster capture option. Tied into the Dual Pixel sensor architecture is a brand new feature for Canon: Dual Pixel RAW, which allows for fine tuning of certain image parameters, including bokeh shift and focus micro adjustment, after the image is taken.
The body has been further refined for comfort and ease of access, as well as durability and weather resistance. The Canon N3 remote port has been relocated to the front of the camera body and they have added both GPS and Wi-Fi with NFC to make this model a connected camera.
30.4MP Full-Frame CMOS Sensor and DIGIC 6+ Image Processor

In line with previous members of the main 5D series, the Mark IV attempts to balance high resolution with low-light performance with a newly developed 30.4MP full-frame CMOS sensor. This provides a beneficial increase in overall resolution without compromising on sensitivity. Additionally, thanks to the DIGIC 6+ image processor it is paired with, it offers impressive performance within a native range of ISO 100-32000, which can be expanded to ISO 50-102400.

Versatility is key with the 5D, as it needs to be able to tackle landscapes and weddings with equal ease. By using a 150,000-pixel RGB+IR metering sensor shooters will be able to more comfortably rely on the camera to capture difficult scenes. This sensor also has face detection as well as flicker detection which can ensure proper exposure in less-than-ideal lighting situations. Along with this, the camera offers an improved continuous shooting rate of 7 fps, making it a great option for events and action.
High Density Reticular AF and Dual Pixel CMOS AF Systems

Ensuring your subject is tack sharp, the 5D Mark IV incorporates an enhanced High Density Reticular AF system, which offers 61 phase-detect points, with all points sensitive to f/8 and 41 of which are cross-type. The center point can function down to -3 EV for working in extremely dim lighting. Compared to previous versions, this sensor has expanded vertical coverage of 24% on the peripherals and 8% in the center in order to better track and locate subjects in the frame.

In addition to advanced tracking and focusing while using the optical finder for stills, Live View and video can now use Dual Pixel CMOS AF on the actual imaging sensor. This offers about 80% coverage of phase-detection autofocus for faster and more accurate focusing in these modes. It is ideal for video as users will enjoy smoother rack focusing without the downsides normally encountered with contrast-based systems. Also, this works well with the touchscreen functions, allowing shooters to just tap to adjust focus.
DCI 4K Video Recording

Designed for both professional stills shooting and video recording, the 5D Mark IV supports DCI 4K (4096 x 2160) resolution recording at up to 30 fps at 500 Mbps, along with Full HD 1080p shooting at 60 fps and HD 720p at 120 fps for slow motion playback. When recording in-camera, 4K video has 4:2:2 sampling and 8-bit color depth, while Full HD 1080p footage has 4:2:0 sampling. Uncompressed Full HD 1080p video can also be saved via HDMI to an optional external recorder with 4:2:2 color sampling. 4K video is recorded using a central 4096 x 2160 area of the sensor at a 1.74x crop in order to record video with an ideal 1:1 pixel sampling ratio, while Full HD recording makes use of the entire full frame.

Audio can be recorded using the on-board stereo microphone or an optional external mic can also be used via the 3.5mm mic jack. Real time audio monitoring is possible, too, via the 3.5mm headphone jack. The 4K video recording also avails the ability to take 8.8MP still frame grabs during playback on the rear touchscreen and save them as single images.
Dual Pixel RAW

First implemented here on the 5D Mark IV, Dual Pixel RAW allows photographers to record all the information the sensor's unique pixel architecture can deliver, providing a way for fine adjustments to be made after the image is taken. These adjustments include focus fine tuning that can help you ever-so-slightly adjust the focus point to bring out extra details, shift bokeh around for improved composition, and reduce the impact of ghosting on your photos. This requires the use of Canon's Digital Photo Professional 4.5 software.
Body Design

A large 3.2" 1.62m-dot Clear View II LCD monitor is available and features an anti-reflective design for bright, vivid image playback and live view shooting, and its touchscreen interface can be used for intuitive touch-to-focus control and adjusting settings in the menus.
A dedicated AF mode selection button located beneath the rear joystick offers another avenue for accessing settings, allowing for fast, intuitive access to commonly changed options.
Dual CompactFlash and SD memory card slots allow you to extend your file saving capabilities by permitting overflow recording or in-camera file type separation while shooting.
An Intelligent Viewfinder II uses a pentaprism design and offers a bright means for viewing. When using the viewfinder, AF points are highlighted in red for greater visibility in low-light conditions, and the finder can also be configured to display a range of other shooting aids, such as an electronic level, grid, flicker detection, white balance, metering mode, AF information, and other settings.
A Mirror Vibration Control System helps to minimize mechanical vibrations in order to better ensure sharpness during long exposures or fast continuous shooting bursts.
A robust magnesium alloy body design is both dust- and weather-sealed to permit working in harsh environments.
Other Camera Features

A built-in GPS module allows you to geotag imagery in-camera as well as auto time sync with the Universal Time Code via satellites. This module is compatible with American GPS, Russian GLONASS, and Japanese quasi-zenith Michibiki satellites for a wide coverage of support.
Digital Lens Optimizer technology compensates for a range of optical defects from various lenses, including chromatic aberration, distortion, peripheral brightness, and diffraction, and the camera can store lens data in order to avoid having to re-register lenses prior to each use. The camera can handle this process in real time, delivering JPEGs with the corrections already applied.
A built-in intervalometer permits the creation of time lapse imagery and supports recording 1-99 consecutive frames in pre-selected intervals from 1 second to 99 hours 59 minutes and 59 seconds. Users can also choose to set the camera to unlimited frames.
Built-in Wi-Fi and NFC connectivity enable wireless sharing, control, and image transfer with a compatible smart device as well as the CS100 Connect Station.
Tamron SP 24-70 mm f/2.8 DI VC USD
Drawing on the beauty of light

Playing with light, capture a subtle world of beauty. A high-speed standard zoom lens featuring built-in Vibration Compensation.
Realizing both high performance and high image quality, this high-speed standard zoom lens offers 24mm to 70mm coverage together with Tamron's exclusive VC ( Vibration Compensation) system* and a USD ( Ultrasonic Silent Drive) motor for fast and quiet autofocus. Since this is a SP ( Super Performance) series lens, the optical design places the highest priority on image quality with the extensive use of special optics, including three LD ( Low Dispersion) lenses and two XR (Extra Refractive Index) lenses. The result is best-in-class image quality that reduces various types of distortion. In addition, the F/2.8 high speed and the circular diaphragm construction** enable this lens to achieve beautiful out-of-focus effects while the high resolution gives finely detailed images. In a Tamron first, a simple drip-proof structure is also featured. This full-spec standard zoom lens responds fully to the inspiration of the photographer.

* The Sony mount does not include the VC ( Vibration Compensation) system.
** The Tamron standard is that the almost-circular diaphragm form should be maintained from wide-open aperture to two stops down.

SP (Super Performance)
Only two letters - but what an impact they have on the results. SP stands for Super Performance and represents the high-performance lens class from Tamron. Our engineers were given a free hand in the design of these lenses and left no stone unturned to produce the optimal performance characteristics in each case. Take your camera to new frontiers - and pave the way for Super Performance.


Features and Functions
Delivering leading-edge image quality
The optical design of this lens uses a high-performance XLD (Extra Low Dispersion) element, which is manufactured out of a special glass with an extremely low refractive index. The refractive index describes the ability of the lens to split a light beam into its spectral colours. The dispersive properties are even lower than standard LD lenses and are at a level similar to fluorite. The XLD lens in combination with the LD element delivers the highest contrast and brilliance. This effectively prevents the problem of chromatic aberration in telephoto photography and delivers a high level of sharpness even in the peripheral regions. The result is a lens that effectively compensates for axial chromatic aberration and magnification aberration throughout the entire zoom range and guarantees the highest resolution and brilliance for your pictures.

USD
The Ultrasonic Silent Drive (USD) is Tamron's latest generation of autofocus motors. Thanks to the advanced motor technology and the newly developed software, the USD enables a fast, precise and almost silent photographic experience. There are few better options for capturing quick and dynamic subjects that arise in areas such as sports photography, fast cars or even wildlife photography.

VC Image Stabilization (Vibration Compensation)
The tried-and-tested Tamron VC Image Stabilizer (Vibration Compensation) ensures this lens delivers sharp and shake-free images. This means that the lens is also perfectly suited for hand-held photos and low-light conditions.

Additional product features
VC (Vibration Compensation)
The VC Image Stabilizer delivers sharp and shake-free images, as well as a smooth viewfinder image.

USD (Ultrasonic Silent Drive)
Powerful ultrasonic motor for quick and dynamic subjects. It is extremely quiet, precise and allows manual control at any time.

Super Performance
Tamron's Super Performance series delivers a range of lenses that meet the highest standards.

XR (Extra Refractive Index) Glass
A special glass with a particularly high refractive index for greater performance and a compact lens design.

ASL
Hybrid aspherical elements ensure unique image quality and compactness.

LD (Low Dispersion)
Lens element for greater image sharpness and the correction of chromatic aberration.

Internal-Focusing (IF)-System
The extension length of the lens does not change during focussing and the close focussing distance is significantly reduced across the entire focusing range.

Zoom Lock (ZL) Mechanism
Protects against undesired extension of the lens barrel.
Focal length [mm]: 24-70 / Maximum aperture f/2.8
CANONEOS5DMARKIVTAM2470DIVCUSD
Data sheet
Sensor Resolution (Millions of pixels)

30.4

Camera Format

Plein Format

Memory card

CompactFlash
SD
SDHC
SDXC

Weight

800g