Nikon D500 + Sigma 18-200 mm f/3,5-6,3 DC OS HSM MACRO Contemporary | 2 Years Warranty
star
4.81
Reviews average rate out of 5
library_books
35
Reviews number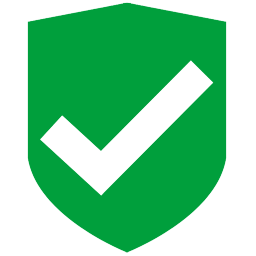 100% Brand New Product. 2 years warranty in Europe
Final price. Nothing to pay on delivery.
Tracked and secured delivery within 6/15 working days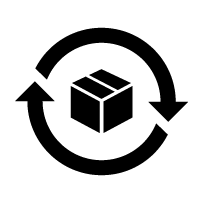 14 days to change your mind
Nikon D500
As the flagship model within Nikon's DX-format DSLR line, the D500 is characterized by its robust physical construction, apt imaging capabilities, and of course, a more compact, sleek form factor than its FX brethren. Revolving around a 20.9MP CMOS sensor and EXPEED 5 image processor, this camera appeals to both still and video shooters with its fast 10 fps continuous shooting rate and 4K UHD video recording abilities. The sensor and processor also combine to avail a native sensitivity range up to ISO 51200, which can be further expanded to ISO 1640000 for working in dark and difficult lighting conditions. Benefitting the fast shooting performance, the D500 is also characterized by its expansive Multi-CAM 20K 153-point AF system, which features 99 cross-type points for fast performance and accurate subject tracking capabilities. While sleek in stature, the D500 is by no means slim on functionality and versatility.
Besides the imaging assets, this advanced DSLR also features an impressive handling design that incorporates a 3.2", 2.36m-dot, tilting LCD touchscreen, which affords a comfortable means for working from high and low angles. An updated version of SnapBridge is also featured, which provides Wi-Fi connectivity with NFC, as well as Bluetooth Low Energy technology for linking your mobile device for wireless image sharing. In addition to the convenience features, the D500 is housed within a durable magnesium alloy chassis that is both dust- and weather-sealed for working in inclement conditions and harsh environments.
20.9MP DX-Format CMOS Sensor and EXPEED 5 Image Processor
The DX-format 20.9MP CMOS sensor is paired with the EXPEED 5 image processor to provide an esteemed mixture of high sensitivity, nuanced image quality, and fast overall performance. At native values, a sensitivity range from ISO 100-51200 permits working in a broad array of lighting conditions, an can be further expanded to ISO 50-1640000 (Lo 1 to Hi 5) to handle the most challenging of situations. The mixture of resolution and sensor size also contributes to clean image quality and smooth color transitions with reduced noise throughout the sensitivity range.

In addition to benefitting image quality, the EXPEED 5 processor also affords a wealth of speed throughout the camera system, including a top continuous shooting rate of 10 fps with full-time autofocus and exposure metering. Up to 200 frames can be recorded in a single burst, even when shooting 14-bit lossless compressed NEF files. Additionally, slower continuous shooting rates are available as well as a Quiet Continuous Mode for shooting 3 fps in noise-sensitivity areas.
4K UHD Video Recording
Capable of recording more than just stills, the D500 supports 4K UHD video recording at 30, 25, and 24 fps frame rates and Full HD/HD recording at up to 60 fps, along with the ability to save movie files to the in-camera memory cards or as an uncompressed file to an optional external recorder via HDMI out. For maintained quality and versatility in how your movies look, three image area options are available:

4K UHD movie image format is an area that provides a 1.5x increase in the effective focal length of the lens in use and is reserved for 4K 3840 x 2160 recording.
1.3x-based movie image area provides a 1.3x crop of the DX sensor, and is used for recording FULL HD and HD video.
DX-based movie image format utilizes the full width of the DX-format sensor, and is used to record Full HD 1920 x 1080 and HD 1280 x 720 video. This setting is well-suited for shallow depth of field effects and provides the widest field of view.

As with still shooting, the wide range of sensitivities is available for recording in low- and bright-light conditions, ranging from expanded ISO 100-1640000, and sensitivity values are manually adjustable via the dedicated movie-shooting menu. Also, a video-optimized Flat Picture Control mode can be used during recording to flatten the overall contrast curve for more control during post-production and color grading.

Benefitting handheld shooting, an Electronic Vibration Reduction feature can be used during Full HD and HD recording, which minimizes the appearance of camera shake across three axes to control horizontal, vertical, and rotational movements. Additionally, Active D-Lighting can also be employed during Full HD/HD shooting to preserve highlight and shadow detail when working in high-contrast situations.

In regard to handling, a dedicated power aperture button (Pv) makes it possible to achieve smooth, continuous exposure transitions when switching from light to dark areas and Auto ISO can also be used to maintain consistent brightness when working in changing light situations. Audio recording can be handled using the built-in stereo microphone or an optional external mic can be added via the 3.5mm stereo jack for greater control over quality. Regardless if using the in-camera mic or an external mic, audio levels can be adjusted in 20 increments and live monitoring is possible via the headphone jack, which afford 30 different volume levels for playback.

In addition to straight movie recording, time-lapse recording, for up to 9999 consecutive frames shot over the course of up to one week, is also possible with up to 4K UHD/30p output from the camera.
153-Point Multi-CAM 20K Autofocus System
Matching the speed and imaging capabilities is the apt Multi-CAM 20K AF system, which features 153 total phase-detection points, including 99 cross-type sensors for improved subject recognition, and 55 of the points are selectable for greater compositional freedom. Benefitting the use of super telephoto lenses and teleconverters, 15 of the points, including 9 selectable points, are compatible with an effective aperture of f/8 and all 153 points support working with effective apertures of f/5.6 or brighter.

Complementing the abundance of focusing points is a dedicated AF engine, which offers quick response times to benefit tracking fast and randomly moving subjects, even at the top 10 fps shooting rate. The AF engine also contributes to enhanced focusing sensitivity, with all points capable of focusing -3 EV and the center point capable of reading at -4 EV for working in very dark, low-contrast situations.

Furthering the versatility of the focusing system, seven different AF-area modes can be selected to support varying types of subjects matter:

Single-Point AF: The camera uses a single point to find focus.
Dynamic-Area AF: Available with 25, 72, or 153-point selections, this mode uses a primary single focus point to lock onto focus, and then makes use of the surrounding points for maintaining focus while tracking erratically-moving subjects.
Group-Area AF: This mode treats smaller groups of AF points as a single point for a wider field of recognition, and is well-suited to tracking faces or other detailed subjects.
3D-Tracking: Using a subject's color information, this mode utilizes all 153 points to maintain focus on a moving subject while half-pressing the shutter button.
Auto-Area AF: This mode makes use of all 153 points to quickly identify the main subject, and then prioritizes recognized faces as portrait subjects in any AF servo mode.

In addition to the range of AF-area modes, an AF lock-on function can also be used to improve subject tracking performance, and can be adjusted by two parameters-quick or delayed blacked shot AF response and erratic or steady subject movement. By configuring these settings, the AF performance can be optimized to handle a wide variety of subject movement types.

Lastly, a unique auto AF fine-tune function can be employed to ensure the best possible focus for each mounted lens. Rather than relying on photographing distance charts, this function lets you achieve precise focus manually in live view, and then have the AF system calibrate itself to the fine-tuned focus position in order to alleviate front- and back-focusing issues.

Body Design
A large 3.2" rear LCD monitor features a high 2,359k-dot resolution for clear, vivid playback and live view shooting. The monitor is also a touchscreen for more intuitive menu navigation and settings control, and is usable while shooting, giving you the ability to choose a focus point or an area to set the white balance from. The screen can also be used as a keyboard for quickly entering notes, copyright info, or IPTC information. Additionally, it features a tilting design for easier visibility when shooting from high and low working angles.
A bright pentaprism optical viewfinder offers 100% frame coverage and a 1.0x magnification, and incorporates an organic EL display system to provide shooting information for seamless adjustment over camera settings without removing your eye from the viewfinder. Additionally, the optical glass features enhanced coatings for increased brightness, contrast, and color neutrality for more lifelike viewing.
Extending file saving capabilities by permitting overflow recording, in-camera file duplicating, or the ability to segregate raw and JPEG files between two cards, the D500 is configured with both SD and XQD memory card slots.
A robust magnesium alloy chassis is both dust- and weather-resistant to benefit working in harsh climates and inclement conditions.
The ergonomic grip and overall form factor are shaped to benefit handling for extended periods of time and are further accentuated by anti-slip, textured controls and easy-to-open card slot covers. Additionally, most of the rear buttons on the rear of the camera are illuminated for greater visibility when working in dim lighting conditions. Two configurable Fn buttons, one front-facing and the other rear-facing, may be assigned for checking depth of field or used for other shooting controls.
The included EN-EL15 rechargeable lithium-ion battery is CIPA-rated to last for approximately 1240 shots per charge in single-frame release modes. The optional MB-D17 Multi-Power Battery Pack can also be added to further extend shooting times.
Sigma 18-200 mm f/3,5-6,3 DC OS HSM MACRO Contemporary
SIGMA's new proposal for a standard zoom lens.
As entry level lenses for digital SLR cameras, standard zoom lenses are capable of many types of photography. With this lens, you can enjoy the variation of different angle-of-views covering from a wide-angle of 18mm (equivalent to 27mm on a 35mm camera) to a telephoto of 200mm (equivalent to 300mm on a 35mm camera), as well as Macro. Moreover, thanks to the OS (Optical Stabilizer) functionality, while pursuing convenience of handheld photography for close-up, indoor and night time photography, SIGMA incorporated the latest technology freely in order to achieve its compact size as an everyday lens. SIGMA proposes a new standard zoom lens.

Contemporary line that covers a wide range of photography
SIGMA is organizing all its interchangeable lenses into three product lines; Contemporary, Art and Sports. Among the three, the Contemporary line is a high performance line which incorporates the very latest technology making it possible to accommodate both high optical performance and compactness for use in various photography situations. Sigma has solved the difficult problem of keeping the size and weight down without compromising optical performance and function with the latest technology. This lens covers frequently used wide-angle to telephoto, as well as macro photography.

New standard zoom up to 200mm
SIGMA has always been producing a high performance standard zoom lens, dedicated for digital DSLR cameras, that covers up to 200mm by reflecting the latest technology. In 2005, SIGMA released 18-200mm F3.5-6.3 DC as a smallest and lightest all-rounder lens in class that covers from wide-angle to telephoto range. SIGMA, in 2007, incorporated OS (Optical Stabilization) functionality, and in 2011, has successfully made the size of the lens even more compact. Now, this new lens has been redeveloped as the standard zoom lens from SIGMA's new product line, which has higher performance, is even smaller and lighter-weight, and on top of that, includes "the macro feature". As an entry level interchangeable lens, it is capable of many photographic scenes.

Diameter reduced by 4.6mm compared to its predecessor
We pursued the compactness as an ideal everyday lens. From an early stage of development, SIGMA was determined to make the lens size compact, for example, by incorporating double-sided aspherical lens elements and downsizing the motor. As a result, while the predecessor had a diameter of ø75.3mm, this lens has reduced it to ø70.7mm, which has the difference of 4.6mm. It also achieves -11% in volume ratio compared to its predecessor. It is one of the smallest in its class of lenses with more than a 7x zoom ratio, and is more comparable in size to a generic standard zoom lenses.

High rendering performance throughout the entire zoom range
With our Contemporary line, the lens is required to fulfill the maximum potential while achieving a compact and light-weight construction. This lens incorporates SLD (Special Low Dispersion) glass elements that have a high refractive index, and corrects chromatic aberration at the telephoto-end very well. Moreover, aspherical lens elements, including double-sided aspherical lenses, ensure a compact size and excellent correction of distortion. This also helps to produce superior rendering performance throughout the entire zoom range from wide-angle to tele-photo and macro photography.

Close-up photography
One of the biggest features of this lens is that it is possible to shoot subjects as close as macro lenses. This lens features a minimum focusing distance of 39cm and a maximum magnification ratio of 1:3. It offers the versatility for shooting close-ups of fashion accessories, cuisine, flower arrangements and much more without changing the lens. Its working distance is 14.7cm, and it is suitable for shooing images with natural light as it keeps the shadows of camera and lens off of the image. On its lens barrel, it indicates the maximum shooting magnification at each focal length, and it is so convenient for a photographer that the size of the object in the image sensor becomes easily recognizable. Uncompromising in every aspect of lens design, Sigma has even chosen to engrave the product name on the front of the lens to prevent reflections of the letters during close-up photography.

Incorporating new composite TSC
One of the biggest features of this lens is that it is possible to shoot subjects as close as Macro lenses. This lens features a minimum focusing distance of 39cm and a maximum magnification ratio of 1:3. It offers the versatility for shooting close-ups of fashion accessories, cuisine, flower arrangements and much more without changing the lens. Its working distance is 14.7cm, and it is suitable for shooing images with natural light as it keeps the shadows of camera and lens off of the image. On its lens barrel, it indicates the maximum shooting magnification at each focal length, and it is so convenient for a photographer that the size of the object in the image sensor becomes easily recognizable. Uncompromising in every aspect of lens design, Sigma has even chosen to engrave the product name on the front of the lens to prevent reflections of the letters during close-up photography.

Optical stabilizer
This lens incorporates an OS system which offers superior stabilization, making it possible to compensate for camera shake even in macro range photography where a small blur can be easily identified.

Designed to minimize flare and ghosting
Flare and ghosting were thoroughly measured and monitored from the lens development stage to establish an optical design which is resistant to strong incidental light such as backlight. The Super Multi-Layer Coating reduces flare and ghosting and provides sharp and high contrast images even in backlit conditions. Attaching the matched petal type hood, which is supplied, will provide extra protection from flare and ghosting.

Incorporating Rounded Diaphragm
The 7 blade-rounded diaphragm creates an attractive blur to the out-of-focus areas of the image.

Hyper Sonic Motor
HSM (Hyper Sonic Motor) delivers high AF speed and extremely quiet performance. With the latest AF algorithm, smoother AF is achieved.

* For Pentax mount, if the camera body does not support HSM, auto focus will not be available

Brass made bayonet mount
This lens incorporates a brass made bayonet mount which has both high accuracy and durability. A special treatment to reinforce its strength is applied to the surface giving it greater strength and making it highly resistant to long-term use.

Ease of use
The new product lines incorporate rubber for the attachment part of the provided lens hood. For better usability, the design of the lens cap and AF / MF changeover switch has been improved.

Newly developed "SIGM USB DOCK" exclusively for new product lines
Based on these new lines, we have developed special software (SIGMA Optimization Pro) that can update the lens firmware and adjust parameters such as focus.

Evaluation with Sigma's own MTF measuring system "A1"
We used to measure lens performance with MTF measuring system using conventional sensors. However, we've now developed our own proprietary MTF (modulation transfer function) measuring system (A1) using 46-megapixel Foveon direct image sensors. Even previously undetectable high-frequency details are now within the scope of our quality control inspections. The SIGMA 18-200mm F3.5-6.3 DC MACRO OS HSM | C will all be checked using this "A1" before they are shipped.

* A1:Aizu1

"Made in Japan"
The vast majority of Sigma's manufacturing - right down to molds and parts - is carried out under an integrated production system, entirely in Japan. We are now one of the very few manufacturers whose products are solely "made in Japan". We like to think our products are somehow imbued with the essence of our homeland, blessed as it is with clean air and water, and focused, hard-working people. We pride ourselves on the authentic quality of Sigma products, born of a marriage between highly attuned expertise and intelligent, advanced technology. Our sophisticated products have satisfied professionals and lovers of photography all over the world, because our manufacturing is based on genuine craftsmanship, underpinned by the passion and pride of our experts.

Applicable for the Mount Conversion Service
As an experienced lens manufacturer that has been creating a diverse range of interchangeable lenses, we are proud to introduce a new paid service "Mount Conversion Service" *. With this service, the mount of your current SIGMA lenses can be changed to another mount of your choice. It gives a new life to your favorite lenses when you wish to use it on a different camera body.

* This "Mount Conversion Service" is different from a normal repair. In order to apply for the service, please contact your nearest authorized subsidiary / distributor of SIGMA.