chevron_left chevron_right
Sony Cyber-shot DSC-RX100 V | 2 Years Warranty
star
4.72
Reviews average rate out of 5
library_books
9
Reviews number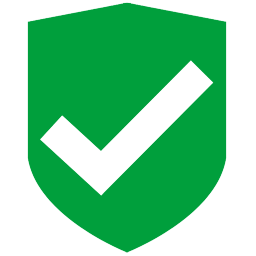 100% Brand New Product. 2 years warranty in Europe
Final price. Nothing to pay on delivery.
Tracked and secured delivery within 6/15 working days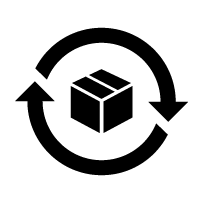 14 days to change your mind
The Sony Cyber-shot DSC-RX100 V is the ultimate compact camera to record extremely detailed. This high-end 21 MP compact camera is not only equipped with the famous image sensor of 13.2 x 8.8 mm from the RX100 series, but also with a super fast autofocus of 0.05 seconds, 315 AF points for a highly advanced phase detection , continuous shooting up to 24 fps with AF / AE tracking and great opportunities to record 4K movies.
In addition, the RX100 V has a retractable OLED electronic viewfinder with antireflective Zeiss T * coating, a multi-function control ring, customizable buttons and a tiltable LCD screen for ease of use. The RX100 V is the best choice for anyone who wants to create stunning photos and professional video with a very compact and handy camera.
Features of the Sony Cyber-Shot DSC-RX100 V
Exmor RS CMOS sensor type 1.0
F1.8 - F2.8 Zeiss Vario-Sonnar T * lens
Optical zoom: 2.9x
Fast AF 0.05 seconds
Continuous shooting up to 24 fps
Dynamic AF / AE Tracking
Super Slow Motion with 960 fps
Retractable OLED electronic viewfinder
Close, expanded AF coverage with 315 AF points
With the world's largest number of focal point phase detection AF points (315) about 65% of the entire imaging area of the newly developed image sensor is covered. As a result, the AF-coverage is wide and close enough to quickly capture the entire image area, for example, small or fast moving objects which can be focused otherwise difficult.
Autofocus in just 0.05 s
The superior speed of the AF with phase detection and the amazing precision of contrast-detect can focus the system with Fast Hybrid autofocus, which is now being used for the first time in the RX100 series, focusing in just 0.05 s and track subjects accurately and capture the special moments you are looking for.
RS® Exmor CMOS sensor for speed
The newly developed, stacked CMOS sensor of 13.2 x 8.8 mm with 20.1 effective megapixels and a DRAM chip ensures recordings in super slow motion with 960 fps and has a super fast shutter to prevent deformation of up to 1 / 32,000 s that is faster than the human eye can perceive. Furthermore the autofocus with a focal point phase detection of 315 points for an extremely precise autofocus and tracking.
XGA OLED Tru-Finder
The sharp resolution of the retractable Tru-Finder electronic viewfinder equivalent to 2.359 million points, clear self-illumination and high contrast are excellent to preview images and adjust settings accordingly. The EFF has been treated with a Zeiss T * coating to reduce unwanted reflections and ensure clear visibility from corner to corner.