Tamron AF 18-270mm f/3.5-6.3 Di II PZD | 2 Years Warranty
star
4.68
Reviews average rate out of 5
library_books
29
Reviews number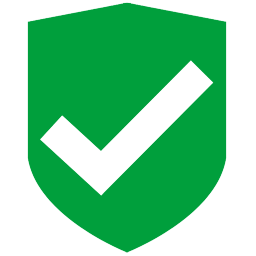 100% Brand New Product. 2 years warranty in Europe
Final price. Nothing to pay on delivery.
Tracked and secured delivery within 6/15 working days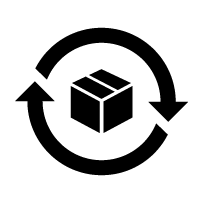 14 days to change your mind
One lens for every moment
Tamron introduces a new mega travel zoom with a focal range of 18-270mm. Tamron still holds the world record in the focal length range for SLR lenses1. The lens features a newly developed piezo ultrasonic motor, which ensures a silent, precise and extraordinary fast autofocus. Furthermore the unique ( VC) vibration technology was improved to allow for a more compact design. The lens convinces with its high level of usability, featuring a focal length range which covers just about every photographic situation. Its compactness and light-weight construction make it the ideal travel companion. The lens not only covers everything from wide-angle for landscape to tele for close-up photography, but also offers light-macro capability at a maximum magnification ratio of 1:3,8 throughout the focal length range, to magnify the small things in life.

1 As per December 3rd, 2010. The Tamron model B003 also has an equivalent focal length range of 18-270mm.
2 The Sony mount is not equipped with the VC image stabilization mechanism, as the body of Sony's digital SLR cameras has a built-in image stabilization function. Consequently, the lens with a Sony mount is referred to as

Megazoom
A lens from the megazoom class allows you to capture a much larger area. Megazooms offer focal lengths from wide angles down to the telephoto range and are thus the lens of choice for most situations. As a result of their high level of flexibility, compact size and low weight, these lenses are particularly suitable for daily use as an all-round lens, as well as for vacations, activities requiring little baggage or for families with children and all their gear in tow.

Features and Functions
PZD
The Tamron Piezo Drive stands out due to its fast autofocus speed, extreme precision and ultra-quiet operating volume.

VC Image Stabilization (Vibration Compensation)
The tried-and-tested Tamron VC Image Stabilizer (Vibration Compensation) ensures this lens delivers sharp and shake-free images. This means that the lens is also perfectly suited for hand-held photos and low-light conditions.

Additional product features
VC (Vibration Compensation)
The VC Image Stabilizer delivers sharp and shake-free images, as well as a smooth viewfinder image.

PZD (Piezo Drive)
The Piezo Drive enables noticeably quick yet at the same time almost silent focussing.

ASL
Hybrid aspherical elements ensure unique image quality and compactness.

LD (Low Dispersion)
Lens element for greater image sharpness and the correction of chromatic aberration.

AD (Anomalous Dispersion)
Special glass for controlling chromatic aberration and improving the overall image performance.

Internal-Focusing (IF)-System
The extension length of the lens does not change during focussing and the close focussing distance is significantly reduced across the entire focusing range.

Zoom Lock (ZL) Mechanism
Protects against undesired extension of the lens barrel.