Tamron SP 24-70mm f/2.8 Di VC USD | 2 Years Warranty
star
4.83
Reviews average rate out of 5
library_books
21
Reviews number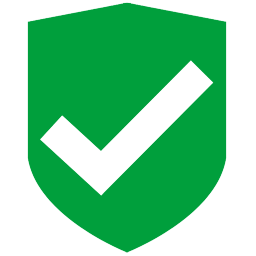 100% Brand New Product. 2 years warranty in Europe
Final price. Nothing to pay on delivery.
Tracked and secured delivery within 6/15 working days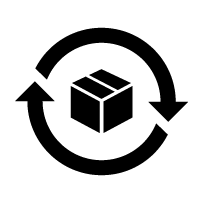 14 days to change your mind
Drawing on the beauty of light

Playing with light, capture a subtle world of beauty. A high-speed standard zoom lens featuring built-in Vibration Compensation.
Realizing both high performance and high image quality, this high-speed standard zoom lens offers 24mm to 70mm coverage together with Tamron's exclusive VC ( Vibration Compensation) system* and a USD ( Ultrasonic Silent Drive) motor for fast and quiet autofocus. Since this is a SP ( Super Performance) series lens, the optical design places the highest priority on image quality with the extensive use of special optics, including three LD ( Low Dispersion) lenses and two XR (Extra Refractive Index) lenses. The result is best-in-class image quality that reduces various types of distortion. In addition, the F/2.8 high speed and the circular diaphragm construction** enable this lens to achieve beautiful out-of-focus effects while the high resolution gives finely detailed images. In a Tamron first, a simple drip-proof structure is also featured. This full-spec standard zoom lens responds fully to the inspiration of the photographer.

* The Sony mount does not include the VC ( Vibration Compensation) system.
** The Tamron standard is that the almost-circular diaphragm form should be maintained from wide-open aperture to two stops down.

SP (Super Performance)
Only two letters - but what an impact they have on the results. SP stands for Super Performance and represents the high-performance lens class from Tamron. Our engineers were given a free hand in the design of these lenses and left no stone unturned to produce the optimal performance characteristics in each case. Take your camera to new frontiers - and pave the way for Super Performance.


Features and Functions
Delivering leading-edge image quality
The optical design of this lens uses a high-performance XLD (Extra Low Dispersion) element, which is manufactured out of a special glass with an extremely low refractive index. The refractive index describes the ability of the lens to split a light beam into its spectral colours. The dispersive properties are even lower than standard LD lenses and are at a level similar to fluorite. The XLD lens in combination with the LD element delivers the highest contrast and brilliance. This effectively prevents the problem of chromatic aberration in telephoto photography and delivers a high level of sharpness even in the peripheral regions. The result is a lens that effectively compensates for axial chromatic aberration and magnification aberration throughout the entire zoom range and guarantees the highest resolution and brilliance for your pictures.

USD
The Ultrasonic Silent Drive (USD) is Tamron's latest generation of autofocus motors. Thanks to the advanced motor technology and the newly developed software, the USD enables a fast, precise and almost silent photographic experience. There are few better options for capturing quick and dynamic subjects that arise in areas such as sports photography, fast cars or even wildlife photography.

VC Image Stabilization (Vibration Compensation)
The tried-and-tested Tamron VC Image Stabilizer (Vibration Compensation) ensures this lens delivers sharp and shake-free images. This means that the lens is also perfectly suited for hand-held photos and low-light conditions.

Additional product features
VC (Vibration Compensation)
The VC Image Stabilizer delivers sharp and shake-free images, as well as a smooth viewfinder image.

USD (Ultrasonic Silent Drive)
Powerful ultrasonic motor for quick and dynamic subjects. It is extremely quiet, precise and allows manual control at any time.

Super Performance
Tamron's Super Performance series delivers a range of lenses that meet the highest standards.

XR (Extra Refractive Index) Glass
A special glass with a particularly high refractive index for greater performance and a compact lens design.

ASL
Hybrid aspherical elements ensure unique image quality and compactness.

LD (Low Dispersion)
Lens element for greater image sharpness and the correction of chromatic aberration.

Internal-Focusing (IF)-System
The extension length of the lens does not change during focussing and the close focussing distance is significantly reduced across the entire focusing range.

Zoom Lock (ZL) Mechanism
Protects against undesired extension of the lens barrel.
Focal length [mm]: 24-70 / Maximum aperture f/2.8