Tamron SP AF 60mm f/2.0 Di II LD IF Macro | 2 Years Warranty
star
4.6
Reviews average rate out of 5
library_books
27
Reviews number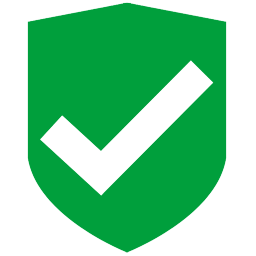 100% Brand New Product. 2 years warranty in Europe
Final price. Nothing to pay on delivery.
Tracked and secured delivery within 6/15 working days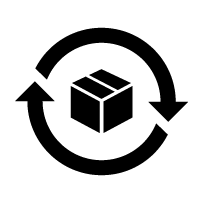 14 days to change your mind
Unique new high-speed 1:1 Portrait Macro
The high optical quality and its excellent luminosity are the characteristic features of the SP AF 60mm F/2.0 Di II Macro 1:1. It builds on the long-standing tradition of the legendary SP AF90mm F/2.8 Di MACRO 1:1 and the SP AF180mm F/3.5 Di MACRO 1:1. The magnification ratio of 1:1 allows you to capture the smallest details that nature has to offer in full format. It belongs to the Super performance ( SP) class of Tamron lenses distinguished by ultra high optical and mechanical quality.

Dramatically attractive blurred background effects which make the motive stand out from its background can be generated with this high speed lens at open aperture. Moreover, shots under low-light conditions are possible.

A new autofocus system allows you to maintain full-time manual control of the sharpness level at any time by intervening without engaging the AF/MF switch-over button. The lens employs a large focus control ring to ensure a solid grip and precise control which is especially important in macro photography.

The macro 60mm was constructed exclusively for digital SLR cameras with image sensors not greater than 16x24mm and offers an angle of view when converted to full frame corresponding to a focal length of 93mm. This lens is ideal for macro and portrait photography.

Aberrations are kept at a minimum with Tamron's Di II technologies. Especially the so-called internal surface coatings, which are also applied to cemented surfaces, ensure for brilliant and sharp images right up to the edges. Impressive shots are guaranteed with this supreme lens.

Please note that Di II lenses are made for the exclusive use on digital SLR cameras with image sensors smaller than 24mm x 16mm. Di II lenses cannot be used together with a full format or 35mm SLR camera, as their image sensors are not able to cover the entire area of full format resulting in dark corners of the (i.e. vignetting becomes noticeable).

Features and Functions
Delivering leading-edge image quality
The optical design of this lens uses a high-performance XLD (Extra Low Dispersion) element, which is manufactured out of a special glass with an extremely low refractive index. The refractive index describes the ability of the lens to split a light beam into its spectral colours. The dispersive properties are even lower than standard LD lenses and are at a level similar to fluorite. The XLD lens in combination with the LD element delivers the highest contrast and brilliance. This effectively prevents the problem of chromatic aberration in telephoto photography and delivers a high level of sharpness even in the peripheral regions. The result is a lens that effectively compensates for axial chromatic aberration and magnification aberration throughout the entire zoom range and guarantees the highest resolution and brilliance for your pictures.
Macro 1:1
This lens offers a 1:1 magnification ratio to enable you to focus in on even the smallest details. It is thus ideal for close-up photos of animals and plants, as well as for still life photography. As a result of the excellent image quality and high luminosity, the macro lens has also proved a popular choice for portrait photography.

Additional product features
Super Performance
Tamron's Super Performance series delivers a range of lenses that meet the highest standards.
LD (Low Dispersion)
Lens element for greater image sharpness and the correction of chromatic aberration.
Internal-Focusing (IF)-System
The extension length of the lens does not change during focussing and the close focussing distance is significantly reduced across the entire focusing range.