Sigma 150mm f/2.8 EX DG Macro OS HSM | 2 Years Warranty
star
4.84
Reviews average rate out of 5
library_books
27
Reviews number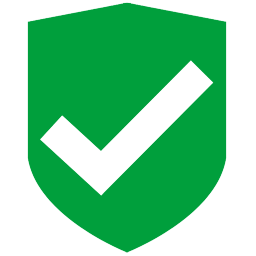 100% Brand New Product. 2 years warranty in Europe
Final price. Nothing to pay on delivery.
Tracked and secured delivery within 6/15 working days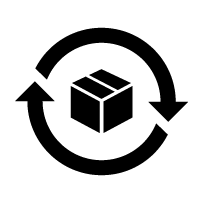 14 days to change your mind
Large aperture telephoto macro lens incorporates Sigma's original Optical Stabilizer function.
This large aperture telephoto macro lens incorporates Sigma's original Optical Stabilizer function. SLD glass elements provide excellent correction of all types of aberrations. Super Multi-Layer Coating reduces flare and ghosting and a floating inner focusing system provides high optical performance from infinity to 1:1 macro. The HSM (Hyper Sonic Motor) ensures quiet and high speed autofocus as well as full-time manual focusing capability. Attaching Sigma's optional Tele Converters enables photographers to shoot large than 1:1 magnification.

Large aperture telephoto macro lens
This telephoto macro lens has a longer working distance than traditional macro lenses. It is perfect when distance between the subject and photographer is important such as when taking pictures of small animals or insects. The long focusing distance and narrow depth-of-field allows selective focusing and less distracting backgrounds. This lens can be used as normal telephoto lens as well.

Superior image quality
Three SLD (Special Low Dispersion) glass elements provide correction of various aberrations. This lens has superior peripheral brightness and its distortion is corrected effectively. The Super Multi-Layer Coating reduces flare and ghosting and provides sharp and high contrast images even at the maximum aperture.

Handheld photography
This lens is equipped with Sigma's own unique OS (Optical Stabilizer) function. This system offers the use of shutter speeds approximately 4 stops slower than would otherwise be possible, enabling hand held macro photography. The compensation for camera shake is visible in the view finder. It ensures easier framing when shooting hand held.

* The Optical Stabilizer function is at its optimum at longer focusing distances.

Floating inner focusing system
A floating inner focusing system moves two different lens groups in the optical path to different positions. This system compensates for astigmatic aberration and spherical aberration and provides extremely high optical performance from infinity to 1:1 macro. The overall length of the lens does not change during focusing, ensuring convenient handling.

High speed and quiet AF
The lens incorporates HSM (Hyper Sonic Motor), ensuring high speed and quiet AF as we as full time manual focus capability.

Rounded diaphragm
This lens has a rounded 9 blade diaphragm which creates an attractive blur to the out of focus area of the image.

APO Tele-Converter
The addition of Sigma's optional 1.4x EX DG APO and 2x EX DG APO Tele Converters produce a 210mm F4 AF telephoto macro lens* or 300mm F5.6 MF telephoto macro lens respectively. Use of Sigma's teleconverters allow photographers to take pictures with 1:1 magnification but with a greater distance between the lens and subject. Tele Converters can also be used to enlarge the maximum magnification ratio by 1.4 times or 2 times.

* AF can operate between infinity and 0.53m.

Hood Adapter HA780-01 (Supplied)
Hood adapter extends the length of the lens hood and provides more effective shading when used with digital cameras with an APS-C size images sensor.

* When using the APS-C Hood Adapter HA780-01 with digital cameras with larger than APS-C size image sensor, vignetting will occur. Please remove the hood adapter if you are using these cameras.

EISA EUROPEAN MACRO LENS 2012-2013 AWARD
The Sigma APO Macro 150mm F2.8 EX DG OS HSM is one of the best performing macro lenses available on the market. The combination of a long focal length, and thereby good working distance between lens and subject, high sharpness even at full aperture and optical image stabilisation makes it perfect for catching dragonflies, butterflies and other elusive insects handheld. But the lens is also excellent for photographing plants or portraits when you want to achieve a really soft and pleasant blurry background. If you also consider how solidly this lens is made, its price makes it a real bargain!

* EISA is the unique association of 50 special interest magazines from 18 European countries. All EISA member magazines meet to decide which of products analyzed in their publications during the past year deserve the coveted EISA Award. The six categories under consideration are: Photo, Video, Audio, Home Theater, and Mobile Electronics equipment Devices.