Sigma 85mm f/1.4 DG HSM Art | 2 Years Warranty
star
4.66
Reviews average rate out of 5
library_books
32
Reviews number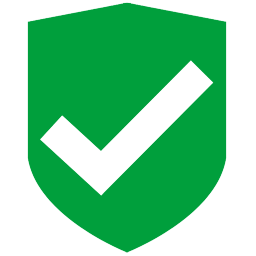 100% Brand New Product. 2 years warranty in Europe
Final price. Nothing to pay on delivery.
Tracked and secured delivery within 6/15 working days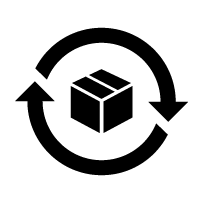 14 days to change your mind
The Sigma 85mm f/1.4 DG HSM Art Lens is a superb portrait length prime short, fast telephoto lens. Suitable for full frame or smaller sized sensors. Sigma looked to create a peak portrait prime with the Sigma 85mm f/1.4 DG HSM Art Lens, and they delivered an optic with high performance, a large f/1.4 aperture, and a variety of technologies. This lens Sigma 85mm f/1.4 DG HSM Art offers a super-fast f/1.4 aperture that is great for getting images with an exceptionally shallow depth of field and smooth bokeh. It also uses two SLD elements, one anomalous partial dispersion/high-refractive index element, and one aspherical element that minimise aberrations and ensures a crisp, clear image. A Super Multi-Layer coating helps by suppressing flare and ghosting.
With 2 Special Low Dispersion (SLD) elements to prevent chromatic aberrations, a newly-designed Hyper Sonic Motor (HSM) for fast, quiet, and stable autofocusing, and water/oil repellent coating, the Sigma 85mm f/1.4 DG HSM Art Lens is a fast f1.4 prime lens designed to deliver outstanding resolution. Constructed from 14 lens elements in 12 groups, the Sigma 85mm f/1.4 DG HSM Art promises beautiful, precise bokeh effects. A rounded 9-blade aperture also helps create round, smooth bokeh. It is made from a thermally-stable composite material that is light and durable and it has a brass bayonet mount. Additionally, it is fully compatible with Sigma's USB Dock. Front filter size: 86mm
Key Features: Sigma 85mm f/1.4 DG HSM Art Lens
SIGMA USB DOCK makes customization and flexible adjustment possible.
Applicable for the Mount Conversion Service that enables lenses to be long term assets
Incorporating Rounded Diaphragm
Designed to minimize flare and ghosting
Brass made mount
Water and oil-repellent coating ensures a pleasant photography experience
Evaluation with SIGMA's own MTF measuring system "A1"
"Made in Japan" with the best craftsmanship
Design That Prioritizes Optical Performance—Without Compromise
Outstanding Resolving Power and Minimized Chromatic Aberrations:
To create a top-performing 85mm f/1.4 DG HSM Art lens, SIGMA leveraged its latest innovations in design and materials. The result is the ultimate lens for portraits. By taking chromatic aberrations to the absolute minimum, this lens offers performance that goes beyond, including incredibly sharp resolution and a beautiful bokeh effect.
Image Quality Perfect For Ultra-High-Megapixel Digital Cameras:
Ultra-high-megapixel full-frame DSLRs offering 50-megapixel or higher resolution are now available, and nothing will bring out the performance potential of these cameras better than the fundamental performance of the lens. The Sigma 85mm f/1.4 DG HSM Art incorporates two elements made of SLD (Special Low Dispersion Glass) and one element with a high rate of anomalous partial dispersion and a high index of refraction. These features help ensure a clear image throughout the plane. The optical system also minimizes sagittal coma flare for outstanding image quality without streaking - even at wide-open aperture.
SIGMA's Fifth Large-Diameter F1.4 Lens For Full-Frame Sensors:
Among its new product lines, this is the fifth large-diameter F1.4 lens SIGMA has introduced for cameras with full-frame sensors. SIGMA is the only lens manufacturer that covers 20-85mm at F1.4 brightness in its line-up. This latest lens reflects their experience with this specification and insistence on offering only the best.
Beautiful Bokeh Effect That Only A Large-Diameter Lens Can Offer:
Elements made of SLD (Special Low Dispersion) glass and an optimized power distribution help minimize axial chromatic aberration. In the areas in front of and behind the point of focus, the optical system produces an attractive and natural bokeh effect by producing a smooth gradation of focus and minimizing streaking.
An All-New Lens That Leverages Sigma's Latest Design Technologies
Newly Designed HSM for Nimble AF Control:
The newly designed Hyper Sonic Motor (HSM) offers 1.3 times the torque of its predecessor. Even at low speeds, it offers exceptionally stable performance, and the updated AF algorithm helps ensure nimble autofocus performance. In addition, full-time manual focus override allows the lens to be switched to manual focus simply by rotating the focus ring—even during continuous AF. The user can quickly find the perfect focus without needing to touch the focus mode switch.
Compatible with Mount Converter MC-11:
Mount Converter MC-11 allows you to use your SIGMA SA mount and SIGMA EOS mount (Canon-compatible) interchangeable lenses with the Sony E-mount camera body. Owners of multiple camera systems can get even more out of their valuable lens assets, while Sony E-mount camera owners can enjoy the world of large-diameter mid-telephoto photography.