chevron_left chevron_right
Canon EOS 7D Mark II + 15-85mm | 2 Years Warranty
star
4.8
Reviews average rate out of 5
library_books
15
Reviews number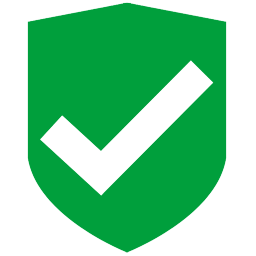 100% Brand New Product. 2 years warranty in Europe
Final price. Nothing to pay on delivery.
Tracked and secured delivery within 6/15 working days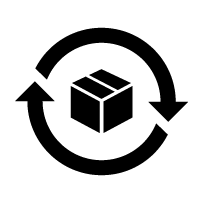 14 days to change your mind
Chasing the ultimate photographic moment
Built for those with a love of speed. Be the first to capture the extraordinary, and grab the moments that other photographers miss. Whether it's stills or movies, express your creative side like never before.

Capture the moment you want, no matter how fast the action
Shoot bursts of images at up 10 frames per second, with full autofocus and auto exposure. Responsive handling means you'll capture the split-second moment you are chasing, and a generous buffer lets you keep shooting without a drop in performance.

Seize the moment
The EOS 7D Mark II uses Dual "DIGIC 6" image processors to deliver a responsive performance. Minimal lag time when shooting means you'll capture fleeting moments with precision timing.

65-point wide-area autofocus
For pin-sharp focus while you shoot EOS 7D Mark II has 65 focus points track fast moving subjects. Each focus point is a 'cross-type'* meaning it can lock on to both horizontal and vertical detail quickly and accurately. To assist shooting in extreme low light conditions 7D Mark II can focus even under moonlight conditions where light levels can be as low as -3EV.
* Number of available AF point, cross-type points and Dual Cross-type AF points vary depending on the lens

AF Point Selection
Use all 65 AF points together, or group them into moveable zones that cover off-centre subjects. Alternatively, select just a single AF point to focus precisely on a specific part of the scene.

Advanced iTR focusing
The EOS 7D Mark II's iTR AF focusing system uses colour and face information to recognise and track subjects as they move around the frame. AF responsiveness can be customised using a simple tool which adjusts the focus tracking according to the shooting environment and subject, so that other objects passing momentarily in front of the subject don't interfere with focusing.

Exhibition-quality prints
From wildlife to motor sports to street photography, a newly designed 20.2 megapixel sensor delivers results you'd be proud to see on the wall. Even in poor lighting the EOS 7D Mark II delivers photos and movie clips that are packed with detail.

150,000-pixel metering sensor, with IR detection
For consistent, accurate exposure metering the EOS 7D Mark II uses a 150,000-pixel sensor to split up the scene into 252 areas. Each one is analysed and the correct exposure settings are either set automatically or recommended to the photographer. Infrared light is measured as well as light in the visible part of the spectrum, for greater accuracy in tricky lighting conditions.

Superb performance in low-light conditions
When light levels drop, keep shooting without compromising your creativity. The EOS 7D Mark II delivers superb image quality at ISO sensitivities up to ISO 16,000 (expandable to the equivalent of ISO 51,200) – perfect for discreet street photography, freezing the action in difficult conditions, and even hand-held macro photography.

Versatile EOS design
From the street to the studio, the EOS 7D Mark II performs in every photographic situation. Its speed and precision make it ideal for sport and action, while its low light capabilities and built-in GPS make it a great choice for the travel photographer. The only question is, how will you use yours?

Weather sealing
When conditions take a turn for the worse, carry on shooting with confidence. Weather-sealed controls protect the EOS 7D Mark II against water and dust, and magnesium alloy construction adds durability.

Built-in GPS
The EOS 7D Mark II can geotag images and movie clips with your exact position wherever you are in the world. Record longitude, latitude, elevation and compass direction as well as coordinated universal time.

High dynamic range (HDR) mode
When shooting in high-contrast conditions, HDR shooting helps preserve detail in dark shadows and bright highlights. In quick succession the EOS 7D Mark II captures three images at different exposures and blends them together for a natural-looking result straight from the camera.

Multi exposure
Create composite images in-camera by using multiple-exposure mode to layer images on top of each other.

Dual memory card slots
The EOS 7D Mark II has dual memory card slots, enabling automatic back up of files as you shoot, and extended storage capacity.

Timer shooting functions
A built-in interval timer allows images to be recorded at pre-programmed periods – a great way to record a slowly changing scene and create time-lapse movies. For extreme long-exposure photography, the EOS 7D Mark II's shutter can be locked up in bulb mode for a specified time.

Advanced film-making features
Take your movie projects to the next level with industry-standard features. Enjoy shooting Full HD 'slow-mo' sequences at 60fps, and take control of audio with microphone and headphone sockets.

Full HD with slow-motion capture
Advanced video functions include Full HD (1080p) capture at variable frame rates up to 50 or 60fps - ideal for fast moving action or slow-motion footage that looks silky smooth, revealing the subtleties of motion on camera.

High-performance focusing for movies and Live View
For fast and smooth autofocus tracking whilst shooting movies or when using the Live View, EOS 7D Mark II includes Dual Pixel CMOS AF technology. Each pixel features two photo diodes that can be read independently during autofocus or together to capture the image. The speed and sensitivity of focus tracking when shooting movies can be adjusted to allow slow pull-focus transitions.

Stay connected
A pure HDMI connection can be used to output Full-HD footage to external recorders, allowing the EOS 7D Mark II to fit seamlessly into professional video-editing workflows. Headphone and microphone sockets let you record a high-quality digital soundtrack, and silent controls allow you change the camera's settings without producing distracting noise.