Tamron 28-300mm f/3.5-6.3 Di VC PZD | 2 Years Warranty
star
4.78
Reviews average rate out of 5
library_books
7
Reviews number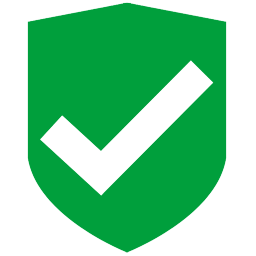 100% Brand New Product. 2 years warranty in Europe
Final price. Nothing to pay on delivery.
Tracked and secured delivery within 6/15 working days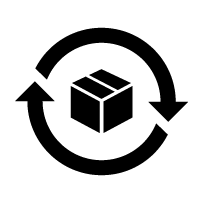 14 days to change your mind
Brilliant Evolution
Tamron's All-In-One™ Zoom Lens Evolution Continues Announcing An Exceptional New Lens For Full-Frame DSLRs
Since the launch of its first versatile high-performance, high-power zoom, the 28-200mm (Model 71D) in 1992, Tamron has continued to expand its long-range zoom portfolio. In response to the growing popularity of full-frame digital SLR cameras, Tamron is now launching a new, full-frame, high-power zoom incorporating PZD (Piezo Drive), a standing-wave ultrasonic motor system optimized for swift, quiet autofocus, along with the acclaimed VC (Vibration Compensation) mechanism plus a new upscala cosmetic design and finish. This all-In-oneTM 28-300mm lens delivers superb image quality In a remarkably compact, lightweight package, and is the fruit of Tamron's program of extensive technological development over the years.

Features and Functions
PZD (FTM)
The PZD ultrasonic motor delivers a noticeably faster and at the same time quieter autofocus action – ideal for capturing spontaneous moments in razor-sharp images. Furthermore, it also allows you the option of manually focussing the lens at any time.
VC Image Stabilization (Vibration Compensation)
The tried-and-tested Tamron VC Image Stabilizer (Vibration Compensation) ensures this lens delivers sharp and shake-free images. This means that the lens is also perfectly suited for hand-held photos and low-light conditions.
Splash-proof design
The complex lens construction is splash-proof. As a result, this lens is also suitable for sophisticated outdoor photography.

Additional product features
VC (Vibration Compensation)
The VC Image Stabilizer delivers sharp and shake-free images, as well as a smooth viewfinder image.
LD (Low Dispersion)
Lens element for greater image sharpness and the correction of chromatic aberration.
Zoom Lock (ZL) Mechanism
Protects against undesired extension of the lens barrel.
XR (Extra Refractive Index) Glass
A special glass with a particularly high refractive index for greater performance and a compact lens design.
PZD (Piezo Drive)
The Piezo Drive enables noticeably quick yet at the same time almost silent focussing.
Internal-Focusing (IF)-System
The extension length of the lens does not change during focussing and the close focussing distance is significantly reduced across the entire focusing range.