chevron_left chevron_right
Olympus M.Zuiko Digital ED 40-150mm f2.8 PRO + MC 14 | 2 Years Warranty
star
4.57
Reviews average rate out of 5
library_books
7
Reviews number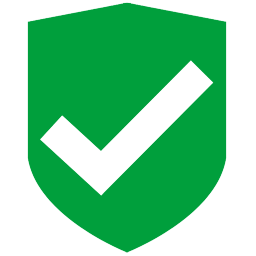 100% Brand New Product. 2 years warranty in Europe
Final price. Nothing to pay on delivery.
Tracked and secured delivery within 6/15 working days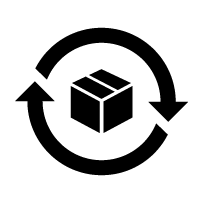 14 days to change your mind
With a premium metal construction and a variety of specialized lens elements the M.Zuiko Digital ED 40-150mm f/2.8 PRO Lens from Olympus will provide Micro Four Thirds users with a compact, yet durable and sharp telephoto zoom lens. It has a 35mm equivalent focal length of 80-300mm for covering a wide range of telephoto lengths and has a fast constant f/2.8 aperture that matches other professional grade lenses. Additionally, it utilizes a Dual Voice Coil Motor, or VCM, autofocus system that features two separate lens groups that are each controlled by their own linear drive motor. This results in incredibly fast performance that is nearly friction-free and very quiet.
Inside the dust-free and splash-proof lens body are a variety of specialized elements that feature the ZERO lens coating, including one aspherical, one high refractive index, and five extra-low dispersion elements for improved imaging performance. There is also a floating mechanism that allows users to focus as close as 27.6" for a maximum magnification of 0.42x. Additionally, the outside of the lens body features a manual focus clutch for rapidly switching from auto to manual focus as well as an L-Fn button that can be programmed to change a specific setting. Included with the lens are a lens hood and a case.
The Zuiko Extra-low Reflection Optical, or ZERO, coating features a thin-coating technology works to produce a clear and high contrast image due to reduced reflection on its surface. The coating also benefits from the vacuum deposition method to prevent scratches to ensure stable low-reflective performance.
Lens construction features 16 elements in 10 groups for maintaining a compact form factor.
Specialized elements include extra-low dispersion aspherical, super extra-low dispersion, extra-low dispersion, and a high refractive index for control over aberrations and distortion.
The MC-14 1.4x Teleconverter is available for further extending the reach of this lens.
The lens hood can retract where it can lock to prevent extension during user. Also, it will automatically lock when slid to the fully extended position.
Hermetically sealed in 11 places for complete splash-, dust-, and freeze-resistance.
Features a rotatable tripod collar for when additional support is needed.
Olympus

M.Zuiko Digital MC-14 1.4x Teleconverter
Give yourself some additional reach with the M.Zuiko Digital MC-14 1.4x Teleconverter from Olympus. Designed for full compatibility with the M.Zuiko Digital ED 40-150mm f/2.8 PRO and M.Zuiko Digital ED 300m f/4 PRO lenses, the MC-14's 1.4x magnification factor will provide users with a lens focal length of 56-210mm and 420mm, respectively. These are equivalent to 112-420mm and 840mm in 35mm format. It also features a metal build that is dust-, freeze-, and splash-proof and utilizes 6 optical elements. Additionally, a case is included for storage and protection.